This article provides details about the Telugu serial Yeda Loyallo Indradhanasu, which airs daily on Star Maa Channel daily at 6:30 PM. It covers information such as Yeda Loyallo Indradhanasu serial's cast, including the real names of the actors and actresses, as well as show timings and wiki details in Telugu. The serial is directed by S Meer and produced by K Raghavendra Rao under RK Teleshow Banner.
The lead roles in the serial are played by Ek Nadh Paruchuri, Swathy Nithyanand, and Rasagnya Reddy. Yeda Loyallo Indradhanasu is an official remake of the Bengali TV serial Bangla Medium, which Telecasted on Star Jalsha.
The story of the Telugu serial revolves around Amulya, a humble graduate from a Telugu-medium background, is currently on the lookout for a teaching job. Meanwhile, Pardhu has taken on the responsibility of his family. The question is, what will be the outcome of their respective journeys?
Yeda Loyallo Indradhanasu Serial (Star Maa) : Cast, Story, Remake, Timings, Wiki, Cast Real Name
If you are looking for information about Yeda Loyallo Indradhanasu Telugu Serial, this page provides comprehensive details that you can read and share with your friends and family.
Serial Name
Yeda Loyallo Indradhanasu (ఎద లోయల్లో ఇంద్రధనుస్సు)
Main Cast
Ek Nadh Paruchuri, Swathy Nithyanand, Rasagnya Reddy, Madhulika Raj Sharma, Hari Charan
First episode date
24 April 2023
Director
S. Meer
Producer
K Raghavendra Rao
Genre
Drama
Screenplay
K. Usha Rani, Katamreddy Srikanth Reddy
Dialogues
Gangotri Vishwanath
Lyrics
Mounasri Mallik
Costume Stylist
Anuradha Khurana
Nidhi Khurda
Editor
Ch. Venkatesh, Ch. Santosh
Music
Sai Madhukar
DoP
Chandu
Executive Producer
K. Madhavi
Co-Director
Krishna Maddila
Production House
RK Teleshow
Yeda Loyallo Indradhanasu Serial Cast
Here is the Complete List of Yeda Loyallo Indradhanasu Cast with Actor & Actress Real Name with Photos & Social Media Account like Facebook, Instagram & Twitter.
Ek Nadh Paruchuri as Pardhu
Swathy Nithyanand as Amulya
Ramya Ponduri as Keerthana
Madhulika Raj Sharma
Y. Vijaya as Prasunamba
Hari Charan
Ravindra Sharma Katta
Nirmala Maari
Swathy Nithyanand as Amulya
Ek Nadh Paruchuri as Pardhu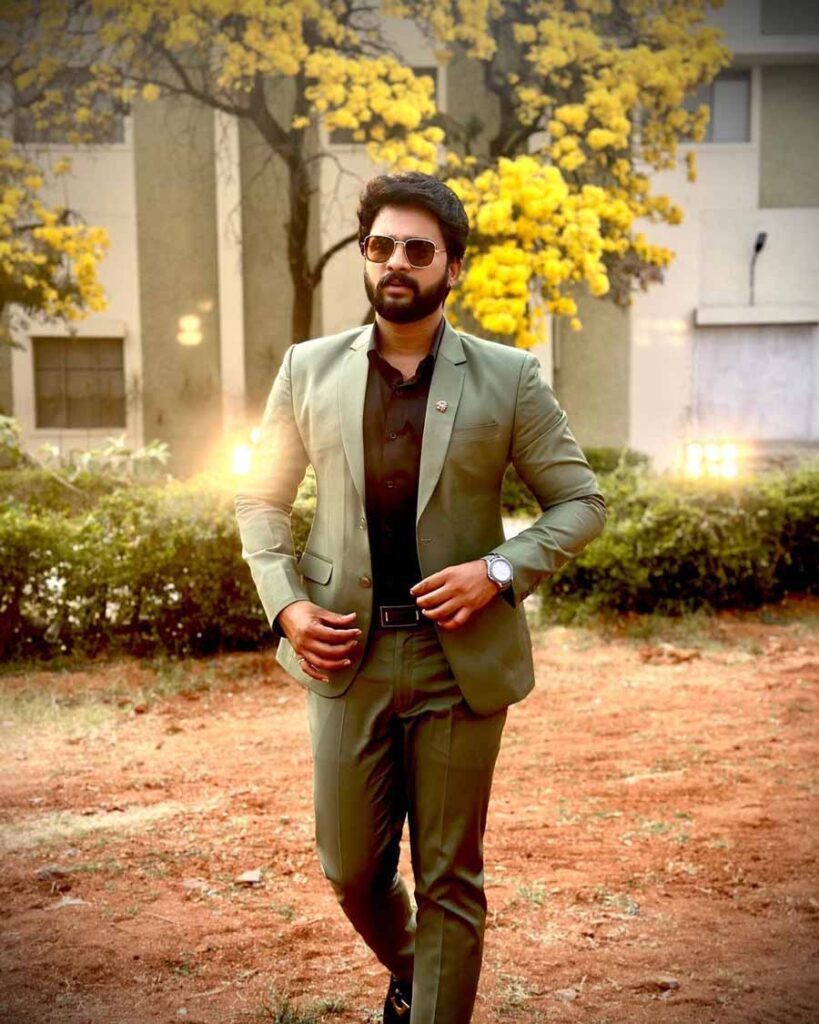 Ramya Ponduri
Star Maa Serials List 2023 – New Serials Date and Timings
Malli Serial Telugu Cast (Star Maa), Timings, Story, Real Name, Remake, Wiki & More
Star Maa Serials TRP Ratings This Week 2023
Yeda Loyallo Indradhanasu Serial Timing & Schedule with Repeat telecast Timing
The Telugu serial Yeda Loyallo Indradanussu airs on Star Maa channel from Monday to Saturday, starting at 12:30 PM and ending at 1:00 PM, beginning on April 24th. If you miss an episode, you can watch and download it on Disney+ Hotstar.
| | |
| --- | --- |
| Broadcast Channel | Star Maa |
| Show Timings | 6:30 PM, Monday to Saturday |
| Running Time | 22-25 Minutes |
| Starting Date | 24 April 2023 |
| Repeat Telecast Timing | TBA |
| Language | Telugu |
| Region | Andhra Pradesh, Telangana |
Where to watch Yeda Loyallo Indradhanasu Serial Online Free
Looking for where to watch Yeda Loyallo Indradhanasu Serial online for free? Yeda Loyallo Indradhanasu Telugu Serial is set to premiere on Star Maa Channel, and can also be streamed online via the Disney+ Hotstar app. If you have a Hotstar subscription, you can watch all episodes of this serial online at your convenience.
Also Read: Ennenno Janmala Bandham Serial cast, Star Maa TV Serial, Start Date, Timing, Wiki, Roles & Real Names
Also Read: Krishnamma Kalipindhi Iddarini Serial Cast (Star Maa), Actors, Real Names, Timings, Story, Remake, Wiki & More
Yeda Loyallo Indradhanasu Serial is what serial remake?
The Telugu Serial's story was adapted from Star Jalsha's Bengali Serial "Bangla Medium".
So, this is all about Yeda Loyallo Indradhanasu Serial Telugu Star Maa Cast, Wiki, Story, Today Episode, and more details. hope you got all information regarding this Serial. stay tuned to cinebuds.com for more Telugu Serial cast and TRP details.